3-Week MasterClass in Web Design with Sarah Eggers - $129 value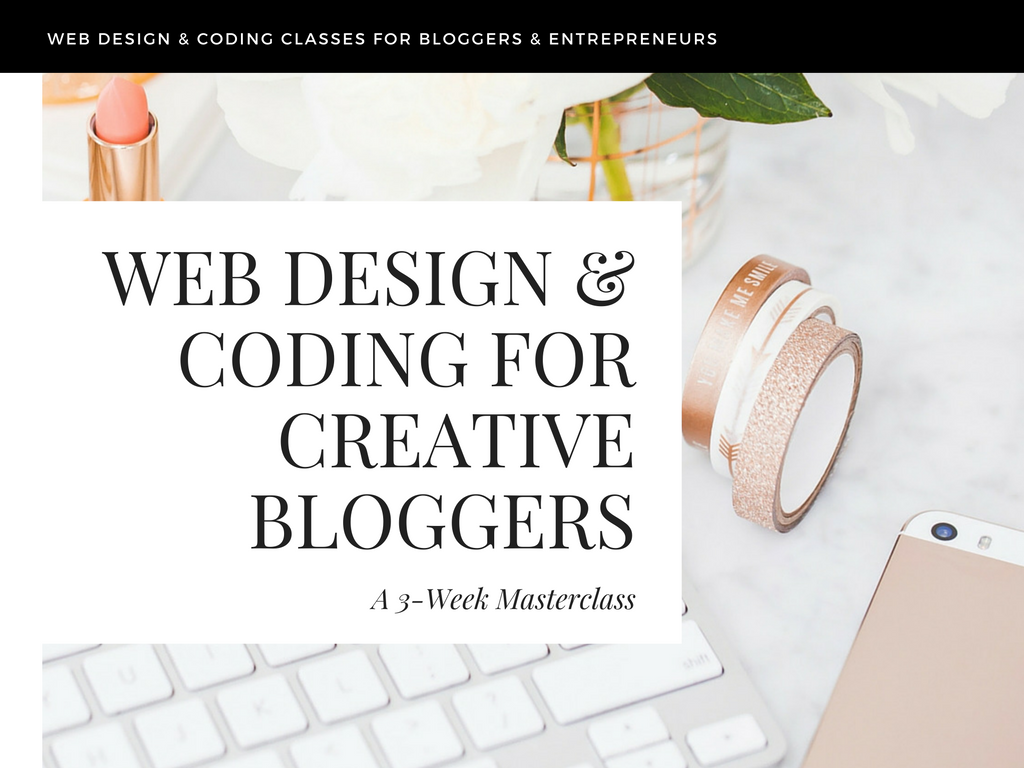 Master the design and code behind your blog.
You know that if someone just showed you the ropes, you could do this yourself, but the only courses out there are complicated, expensive, and made for web design career professionals. Well, this course is different. This course teaches you the key basics of web design and was made just for you, a creative blogger.
Join your fellow bloggers in learning about the code behind their blogs and websites. After this course, you'll be able to:

Use your newfound knowledge color theory, branding, and in HTML and CSS to create visually engaging blog posts your readers will love
Quickly and easily make amazing landing pages for your products and services
Make simple changes to the overall look of your blog without having to hire a web designer
Confidently use code in your everyday, creative life
Join the more than 500 students who have improved their blog and small biz website by taking this course.