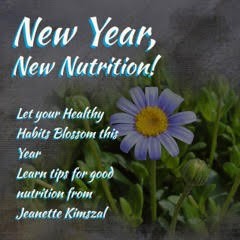 Let your healthy habits bloom this year.
Work with Jeanette Kimszal gain healthy habits and incorporate nutrient dense foods into your body. You'll get a free nutrition coaching call with Jeanette, which includes:
1:1 nutritional counseling
Meal planning and grocery lists
Tips & tricks to use to stay on track when going out to eat
Skype and email support from someone who is here to cheer you on to healthier you.
Plus you'll get her latest healthy eating cookbook for free!